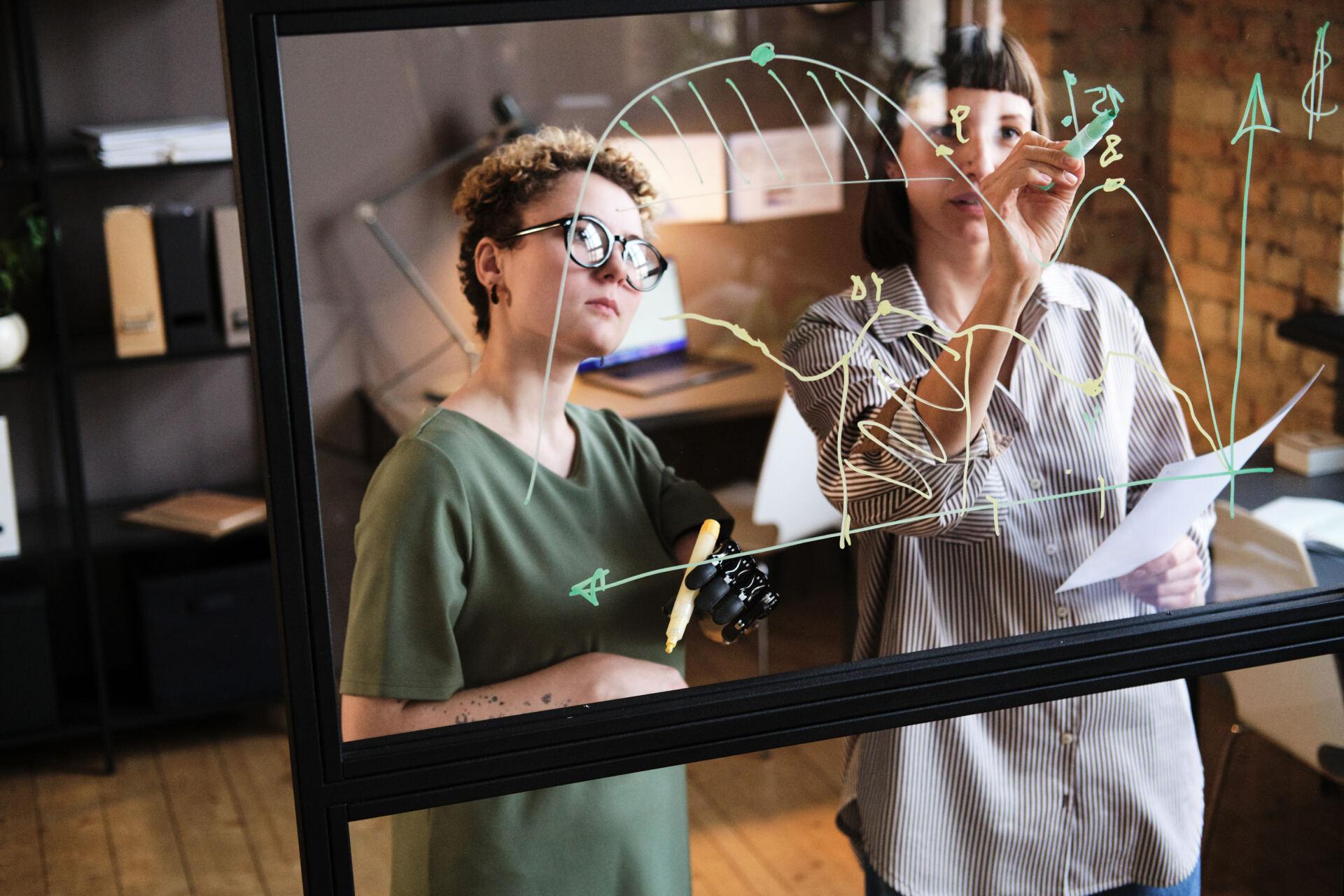 When most business owners think about growth, they think about dollars.
More revenue brings bigger budgets, better hires, and bragging rights. But once you've turned a seed into something significant, is money all that matters?
We won't pretend revenue isn't critical to growth. However, in an era where more than half the world is online and stark inequalities still plague most corners of society, different benchmarks for success are in order.
According to research from Cone Communications, 91% of global consumers expect businesses to address social and environmental issues.
To meet these expectations, forward-thinking brands look beyond revenue—and towards using their influence to impact the local and global community.
The reality of owning a small business in today's market
Customer expectations may be evolving faster than the modern marketplace.
Today's consumers increasingly want to work with companies that share their values, align with their worldview, and treat them like more than a number. When a business fails to meet these needs, some customers will inevitably flock to a competitor.
Given the glut of options available to consumers in most industries—and the ease with which someone can buy anything—driving loyalty has become more complex than merely offering free shipping and returns.
As a small business owner in today's climate, the better way to earn customer loyalty is by aligning your company's social and environmental activities with its business purpose.
Investing in relevant and useful causes enables socially conscious brands to create the authentic, transparent connections needed to make customers stick around.
It's the difference between owning a business and owning your business.
The power of personal connection
With so many companies banking on similar solutions, true product differentiation is often the stuff of unicorns.
To stand out in ways that set their offerings apart from competitors—and earn loyalty for the long term—the most impactful SMBs build meaningful connections with customers and the greater community alike.
Here are a few ways your SMB can leverage the power of personal connection to grow your impact:
Give wherever and however it makes sense
There's a reason some of the most recognizable brands in the world make it a point to give back to the community: doing good is good for business.
"Giving back" doesn't necessarily mean money, either. According to Neddie:
Wegmans gave free rides to seniors—not only to its stores but also to medical appointments. Wegmans also donated over 18 million pounds of unsold items to local food banks.
Microsoft employees volunteered more than 750K hours to various nonprofits.
Samsung donated tablets and other technologies to educational institutions to support children attending school from home.
AirBnB partnered with various nonprofits for its OpenHomes campaign to provide temporary housing to those displaced by conflict, illness, or natural disaster.
Many of these initiatives were pandemic-related, but their usefulness hasn't waned. People still need food (and the occasional ride), nonprofits will always benefit from support, and opportunity gaps in both access to technology and housing remain an issue.
Whether your business donates time, product, or money, investing in the right things won't go unnoticed. 
Join forces with (and support) other small businesses
Collaborating with other SMBs is one of the most effective ways a small business can extend its reach and deepen its impact.
In addition to cutting costs, you'll also reap the benefits of shared resources. As America's SBCD notes, with additional human, intellectual, and physical capital, SMBs that partner up are better positioned to expand their networks while achieving mutual growth.
This works best when the partnership is a natural fit for both brands.
Grow your own community of service
Supporting the greater community is important, but you don't want to neglect your current customers in the process. At the very least, your business needs a process for collecting, prioritizing, and acting on customer feedback.
But if you really want to forge a lasting impact, consider creating your own community of service—a place for customers (typically on your website) that acts as both a support forum and a social feed.
By removing barriers so that customers can learn from and interact with one another directly, a thriving community can lessen customer service needs while arming brands with a major differentiator in a saturated market.
Cultivate a growth mindset
What does cultivating a growth mindset have to do with building a sense of personal connection? It's almost impossible to make a significant positive change when we cling too tightly to the status quo.
If you want your brand to exert its influence for good, your first order of business is making sure you're in growth mindset mode. In practice, this means:
Remaining curious and opportunity-seeking (as opposed to risk-averse)
Embracing change (instead of fearing and refusing it)
Appreciating the process (rather than worrying about outcomes)
SMBs that operate from a growth mindset treat failures as opportunities, and through curiosity, boldly experiment with different approaches to make discoveries that improve the customer experience.
Small business, big impact.
In spite of their size, small businesses have tremendous potential to impact the communities they serve. From creating jobs to supporting local economies, this power also carries great responsibility.
How will your small business grow its impact by contributing to the greater good? Start by revisiting your business purpose to identify areas where your unique business expertise might be especially useful.
Once you've named a few initiatives that make sense for your business, find ways to deliver that impact. If you commit for the long haul, growth and revenue will follow.